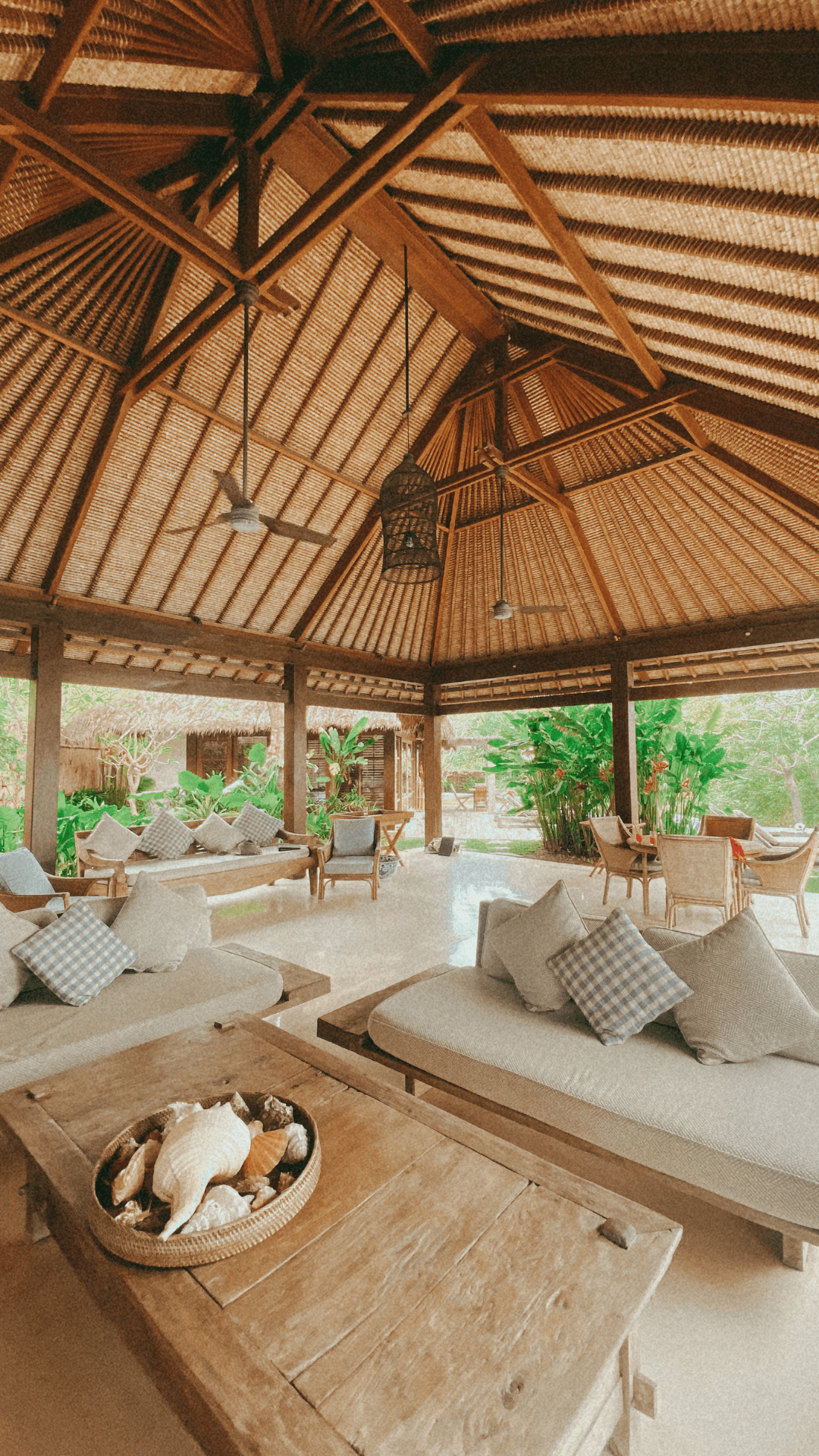 STAY
VILLA SAYANG
Villa Sayang is a laid back oasis. Located right on Hidden beach, this  stunning accomodation offers 3-7 bedrooms Or as many as you need.
Perfectly positioned in front of 'Playgrounds' surf break, the villa includes complimentary use of a private boat and skipper for drop off / pick up to surf breaks and snorkelling in the main bay whenever you need.
Everything from yoga, to private dinners, Villa Sayang is effortlessly thought out and relaxed.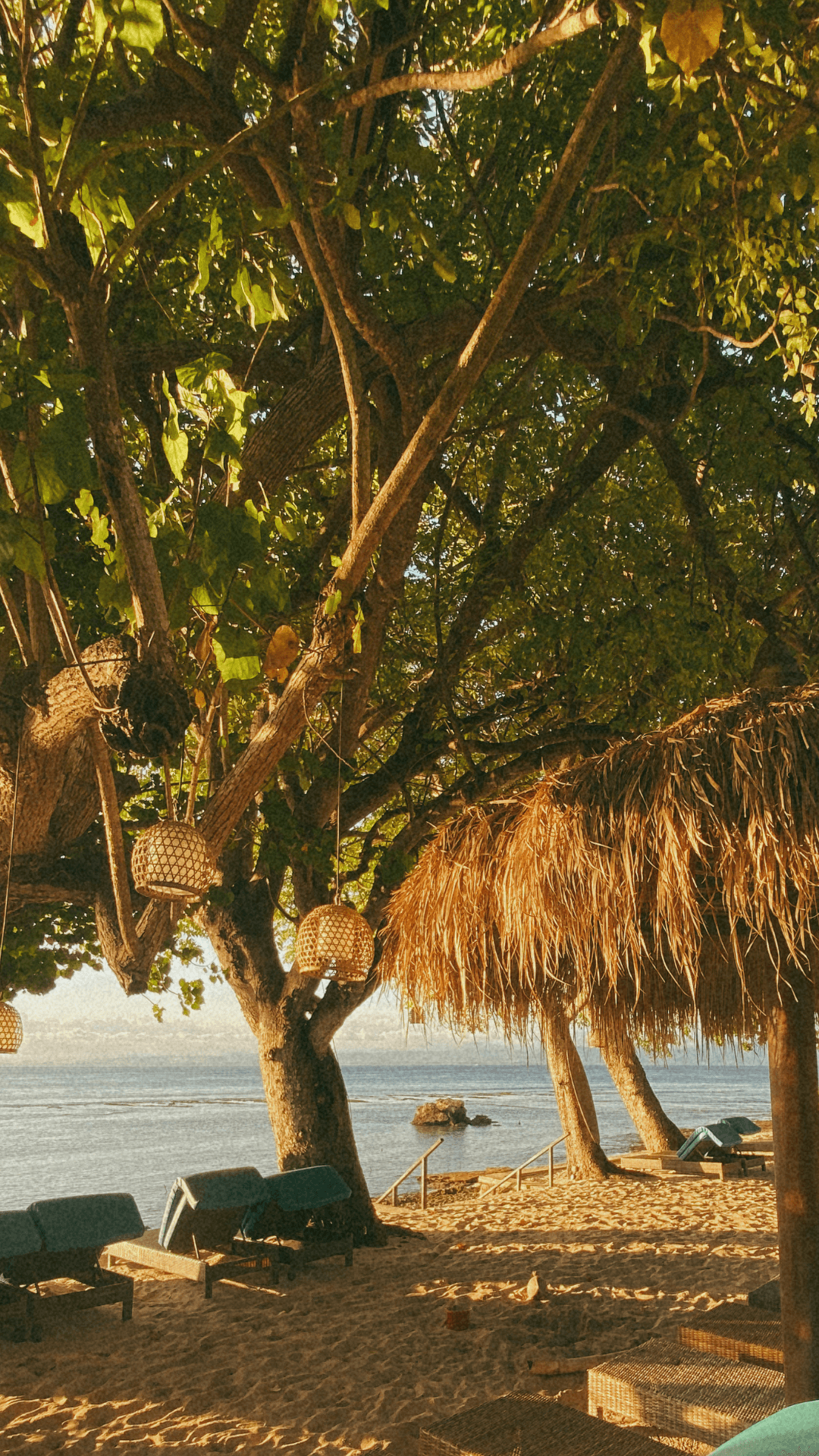 SEE
MUSHROOM BAY BEACH
Crystal blue waters, white sand and endless shell collecting, we loved relaxing on the shores of  Mushroom Bay Beach.
This beautiful spot is perfect for swimming, watching sunset, snorkilng all day and dining at night.
Enjoy a delicious meal at The Hai Bar+ Grill or at the  many choices of restaurants right on the beach.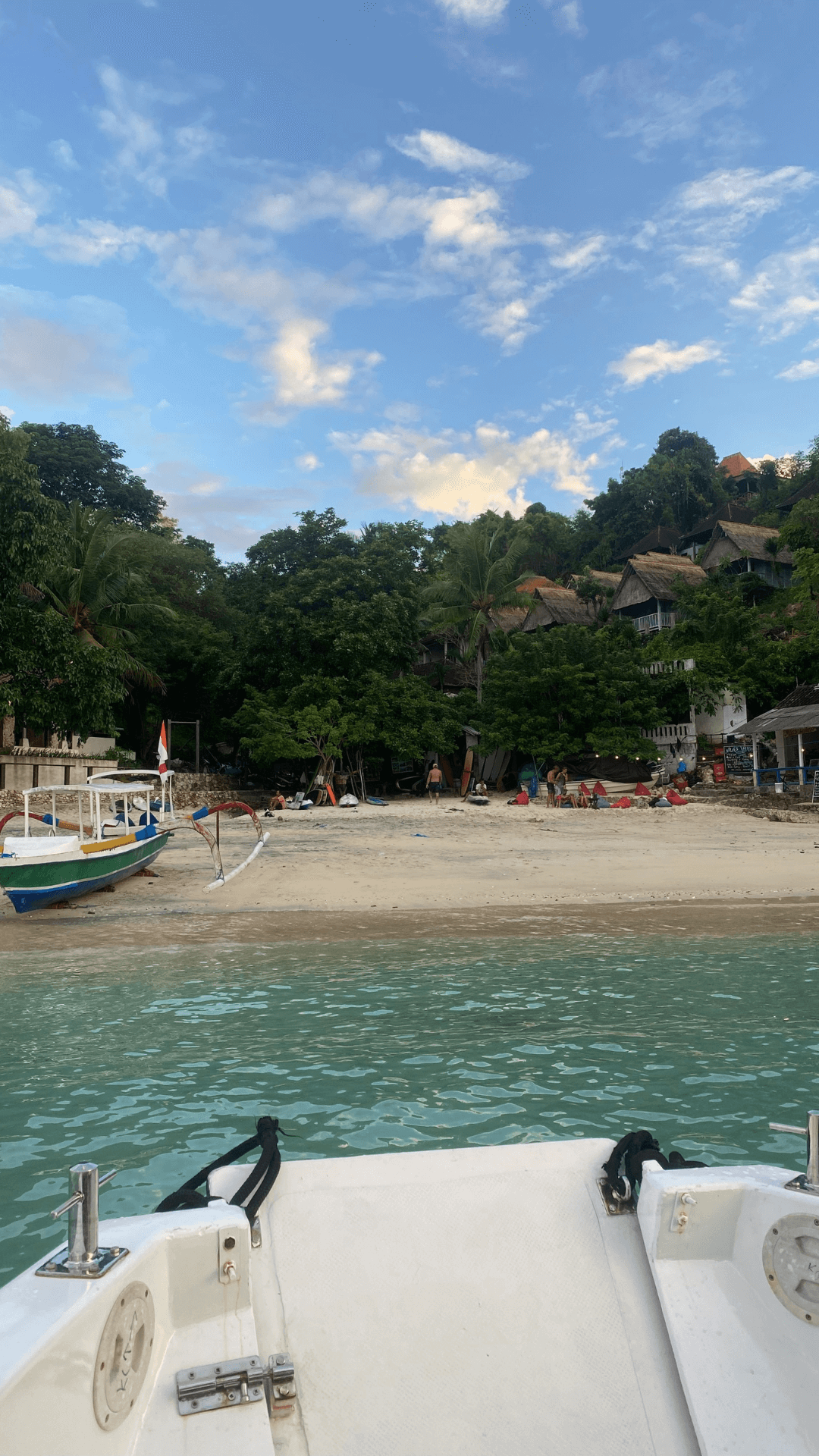 PLAY
COCONUT BEACH + LAGO
Whilst enjoying Coconut Beach, the cliffside walking tracks, paddling out to the surf or snorkelling around the reefs, you just simply cant go past Lago.
Lago has it all.
Sleep oceanfront in the Lago Beach House overlooking Playgrounds surf break whilst utlitising their additional attractions like the beach cafe, sun deck and our most favourtite spot to be in the afternoon, the floating pontoon.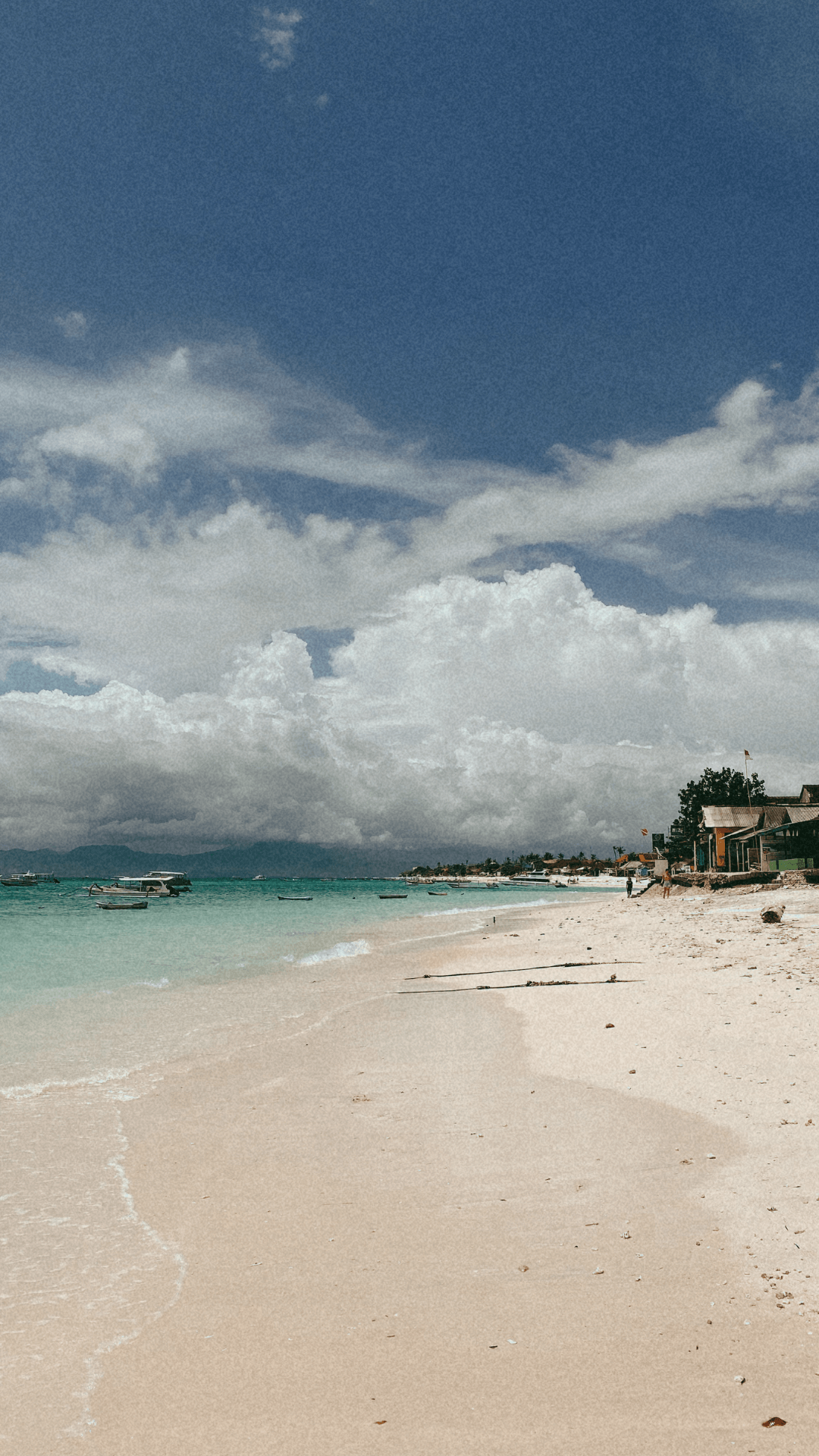 RELAX
SPRING SPA
Spring Spa is one of our favourite spots back on the main land in Canggu, Bali. Now they have a beautiful cliffside boutique overlooking 'Playground' surf break on Nusa Lembongan.
Treat yourself to a blissful massage or spa tratment and sit back and enjoy the million dollar view.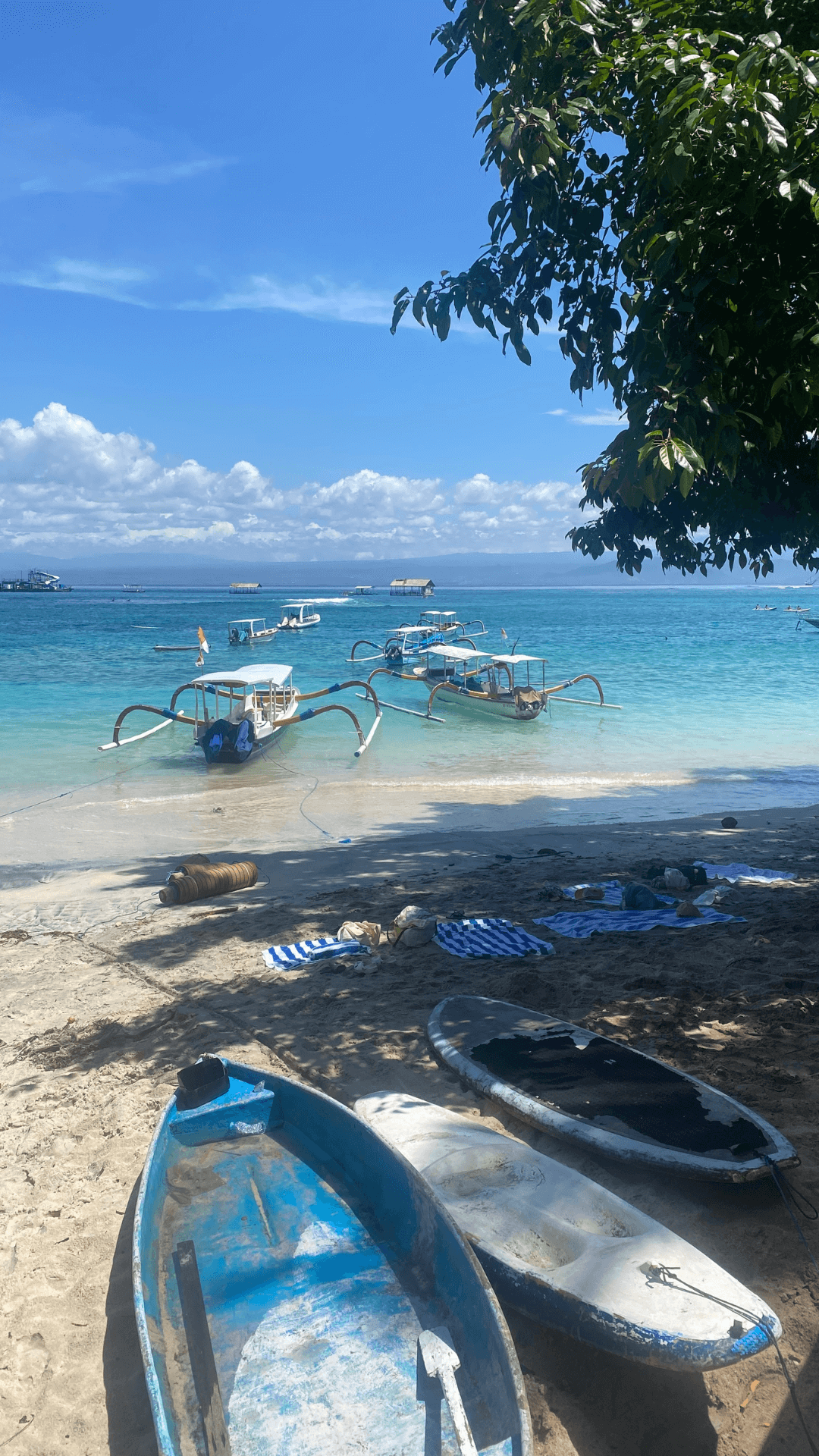 GETTING THERE
ROCKY FAST CRUISES
Rocky Fast Crusises is the best way to get to the island .
The fast boats only take 30mins.
Departure is from Sanur and drops you at their private jetty in Telatak Village at Nusa Lembongan.
Most villas/hotels will be able to either pick you up from Rockys Lounge or you can book a transfer directly with Rockys Fast Boat for both sides of Bali and Nusa Lembongan to you accomodation.
PREVIOUS BLOG POSTS
Read more
island
Lay back and chill out to our favourite island playlist inspired by our AW23 Postcards Collection that will transport you to tropical paradise.
Read more